Dick Jol: "no match without my Time Timer watch!"
Time is of the essence in sports, during the training and ofcourse during a match. We are very proud that Dick Jol, former international referee professional football, has agreed to help us promote our sportive Time Timer watch Plus.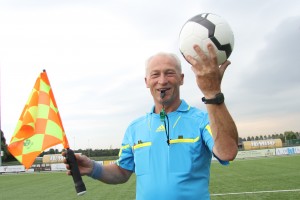 The Time Timer watch Plus can be easily set for 1 minute upto 99 hours. The time elapse is clearly shown on the display. The watch has a single button to start and stop the time and a repeatfunction. You can use an audible or vibrate alert to indicate time is up, or use both options at the same time.
Would you like to know more? Time Timer watch Plus
Dick Jol and our Time Timer watch Plus!